Last Sunday, my mom and my sister went to the Prayer Mountain at antipolo. I was craving for KFC for almost a week so I told my mom last Saturday night that brother and I are going to KFC for lunch, since we won't be coming with them anyway. That day my brother insisted to eat at KFC for dinner (instead of lunch) because he had to attend their org's CLP. I agreed to him because I was so sleepy that day and I still wanted to sleep more.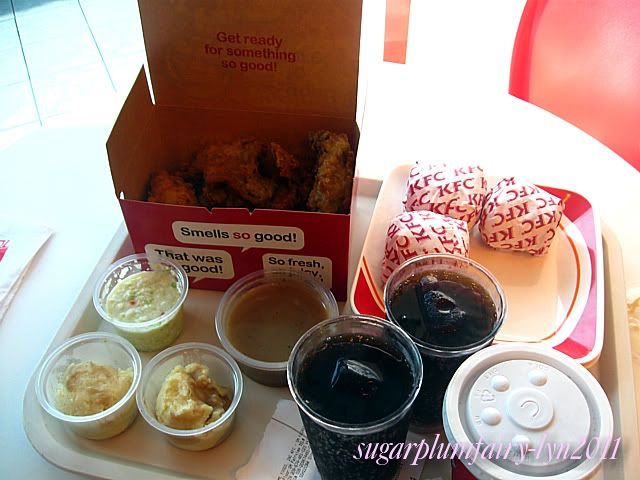 We had the latest deal in KFC called the "Streetwise Bucket Meal." The meal had 6 pieces of chicken, 3 fixins, and 3 cups of softdrinks for only 399php. This meal is actually good for three persons, but because of the KFC cravings and that we love chicken, the meal was only good enough for the two of us. It was an extraordinary day for because not only did we get to eat this much, we also got to have our own big bro-lil sis bonding, which we rarely do since I always go out with my sister.
KFC may "just" be a fast food, but it helped strengthen my relationship with my brother.
So Good, indeed!
Jesz