In celebration of their 1oth year, SM Hypermarket created the SM Master Chefs Program, and part of that program is the Cooking Marathon. From July to November, we will witness great chefs touring and cooking at different SM Hypermarket branches. With the partnership of nineteen master brands that all the people are always buying and use in their cooking like Knorr,Nestle All Purpose Cream, Unilever Food Solutions, Tabasco, Lee Kum Kee, Lady's Choice, Maggi, Clara Ole, Kikkoman Soy Sauce, San Remo, McCormick, Bounty Fresh Chicken, CDO, Purefoods Tender Juicy Hotdog, Magnolia Cheeze Spread, Magnoila Purefresh, Magnolia All-purpose Cream and Magnolia Dare Crème, the SM Hypermarket Master Chefs Program aim to provide not just good foods people can re-create and serve at home, but also provide them with knowledge and a chance to have a kitchen makeover, too!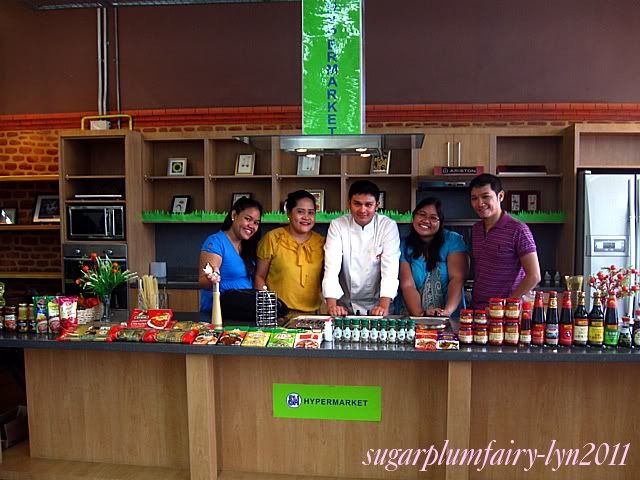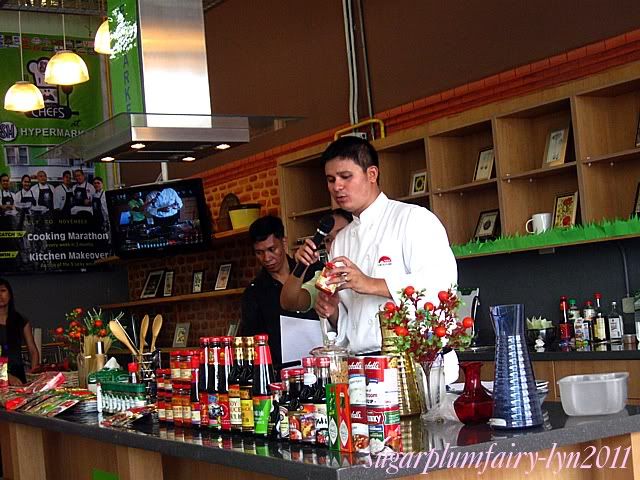 Last July 9, I, together with my sister and two blogger pals participated the cooking demo at SM Fairview. Chef Deejay D. Santos III (he does cooking demos for Sysu International) prepared three dishes viewed by students and SM Hypermarket customers. I liked how he presented the dishes because he explained everything to the audience and I did gain more knowledge in cooking because of him. He used Lee Kum Kee products for the three oriental dishes he prepared namely: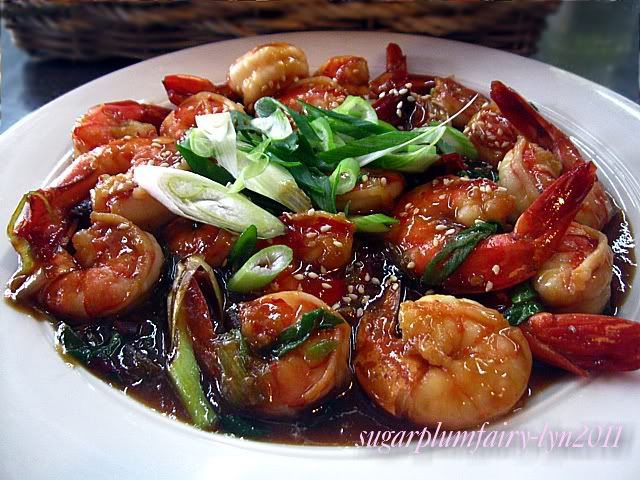 Spicy Prawns in Hoisin Sauce
I loved the blend of Lee Kum Kee hoisin sauce and the Lee Kum Kee chili bean sauce, but Chef Deejay didn't put a lot of chili bean sauce because he acknowledged the fact that most of his audience were students who might not prefer too spicy foods. Very easy dish to make, perfect for busy moms and yuppies.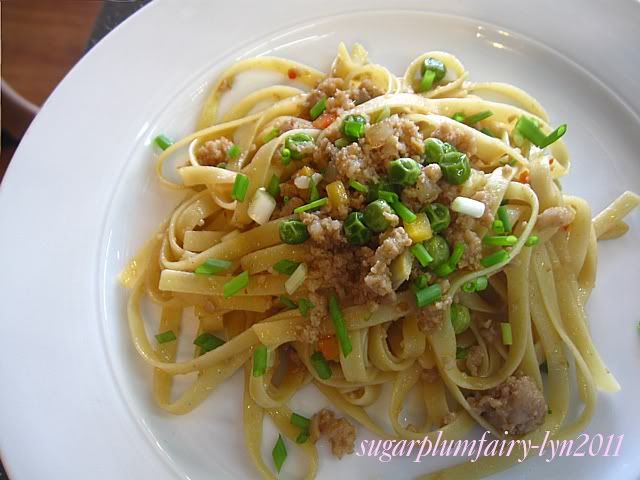 Oriental Pasta Delight
Tired of the usual white and red sauce? Try this dish, it's like our Filipino pancit with a twist, but if I will cook this one in the future, I will put some nuts on it, too.
Delicious Chicken in Lee Kum Kee Soy Sauce
Very simple yet delicious dish, if you have some reunion or a typical Sunday dishes this will be perfect. This dish needs slow cooking, and you need at least two hours just to cook the chicken, but for moms, this will also give you time to do other chores, like cleaning the house. There wasn't enough time to make the chicken skin crispy, but still, it was a dish I really liked.
SM Hypermarket will also launch a series of supersized cooked-off events. It will be held in five different locations, with the help of local government units and the community, and participants will be feature a regional dish. Not only that, because SM Hypermarket is happy to serve their customers there will also be five lucky shoppers who will win a kitchen make-over with the help of the designer from Philippine School of Interior Design(PSID).
For at least 500php single receipt purchase including at least one of the sponsor in SM Master Chefs Program (see the first paragraph to see the list of the 19 brands), customers may join the promo. All registration forms are available at the customer service, just fill up the form and answer the question "Why does my kitchen deserve a free makeover?" using at least 50 words or less. You also need to attach at least three pictures of your kitchen, before dropping off your entries at any SM Hypermarket branches. This is a raffle, so equal chances to everybody.
Winners will be notified via registered mail and phone, but if you are renting your current house, you must have a written consent of the owners. All the employees of SM Hypermarket, all sponsors, its partners, its affiliates, and all companies and individual directly or indirectly connected with SM Hypermarket, its agency Ad Targets, Inc. and their relatives up to the second degree of consanguinity are disqualified from joining the promo.
For more information just log-on on their website at
http://www.smhypermarket.com/hypermarket/?p=420
or you may like them at their facebook account at
http://www.facebook.com/pages/SM-Hypermarket-Super-Chefs/111494208866352
or you can visit any SM Hypermarket branch.
Jesz