I have been to many places and I can't wait to share them all, but since June is the anniversary month of Mt. Pinatubo, I decided to start the travel side of this blog with my Mt. Pinatubo experience.
Last June 4, 2011, I went to Mt. Pinatubo with some bloggers, thanks to my dear sister who told me about it. I also would like to extend my sincerest thanks to
Let's Go, Sago
for giving us a chance to experience this and to all the sponsors and to all those behind this gathering - it really made a dream come true.
There are different paths going to Mt. Pinatubo, but our group took the path from Capas, Tarlac. If you also want to take this path, you need to go first at Santa Juliana Tourism Council at the Municipal Hall where you can register and arrange for your guides and provisions.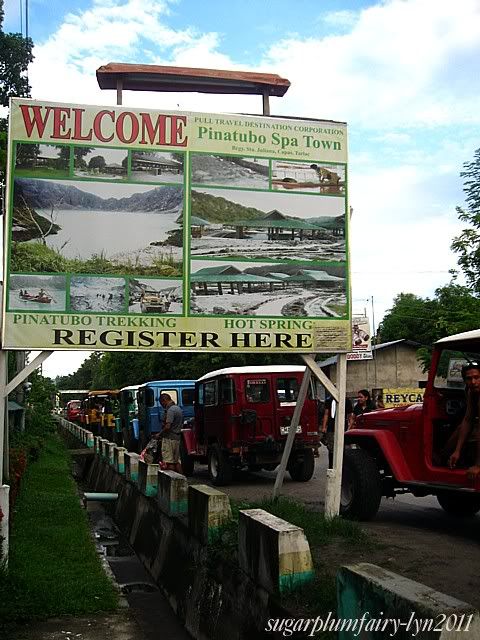 After registering, you will ride a 4x4 jeep that can fit up 5 person travelers, your guide and the driver. I was a little bit nervous riding in the jeep because I still remember the accident happened here. But of course, the tour must go on, and I needed to conquer my fear.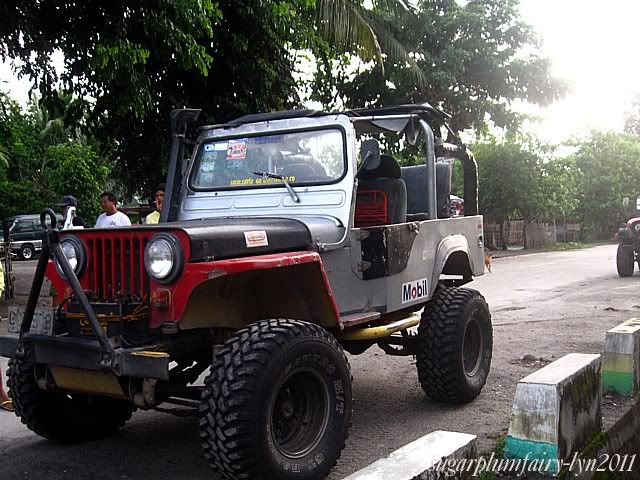 We were given the privilege to choose the jeep we wanted to take (our group was given 5 jeeps, so we just chose from those), and my companions for the 4x4 ride were my sister, and new blogger pals Yodz, Alex, and Ed. The ride takes about an hour and you will experience some bumpy ride like riding in a roller coaster.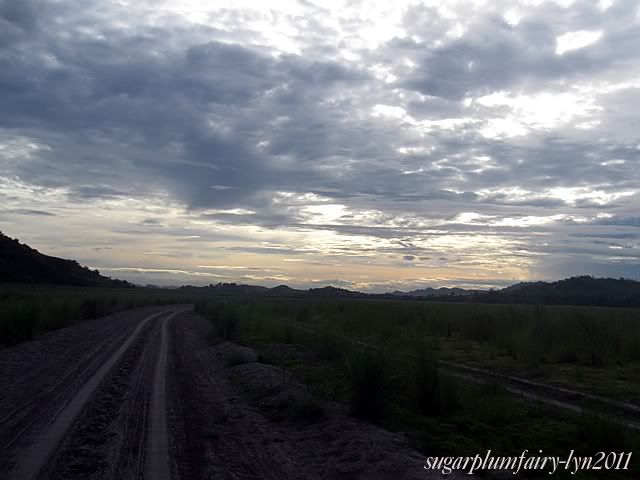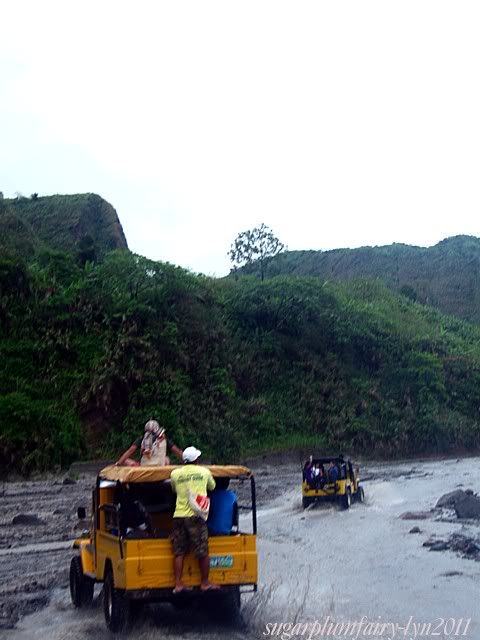 Riders choose whether they'd sit or stand, and because the five of us have our own cameras, we decided to stand. Like I said, this was one bumpy ride, so do take care of yourself and hold on tight. The time we went there, there were rain showers the night before, so it wasn't dusty... but, as much as you need to take care of yourself, you also need to take care of your camera (if you're using one) against the elements. We didn't encounter a whole lot of dust, but we sure had some mud splats, good thing we had some scarves to protect our camera.
From the foot of the mountain you will cross lots of streams, mountains, grassland, plain volcanic sand. You can also tell the driver to stop if you want to take some pictures.
More than an hour after, we reached our destination... but we still had to trek by foot going to the crater of the volcano. That story will be shared next post.
Jesz