Giligan's Island Restaurant and Bar
The Veranda - Robinsons Galleria
EDSA cor. Ortigas Avenue, Quezon City
Last May, my friend and I checked the newly renovated veranda of Robinson's Galleria after visiting our former colleagues at Healthy Shabu Shabu (Shangri-la). We got there at 4:00 in the afternoon so all of the food establishments weren't busy yet. I guess these places are busy only in the evening.
My friend always suggests Giligan's Island Restaurant and Bar for their cheap price, so we decided to dine here. Even if the place looked lovely, it somehow gave us the boring atmosphere, maybe because we were the only guests at that time and it was so hard to call their server. Our main plan was to drink some beer but we ended decided to eat early dinner as well.
My friend was craving for some rice so we tried their
Adobo Rice (124.00php).
It was good - no lumps in the rice... every grain was coated with the sauce, but I really wished they did not include the cartilage part of the meat because it's really hard to chew or to discard it while chewing.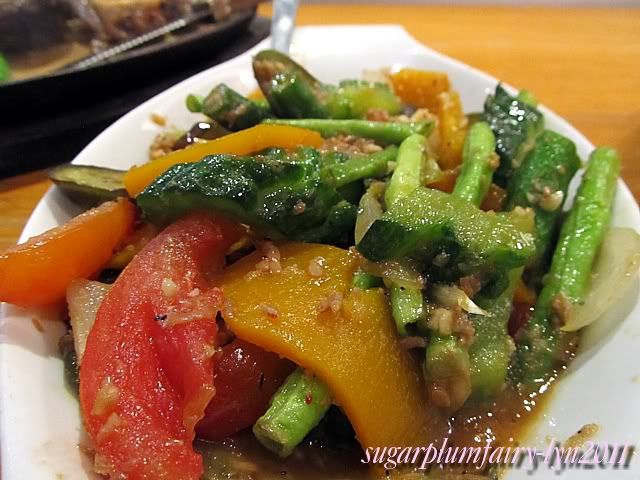 For our viands, we went for their
Pinakbet (85.00php)
, just to be on the healthy side. I really loved the blend of the shrimp paste in this dish, the vegetable was not over cooked and it was a perfect combination to the adobo rice.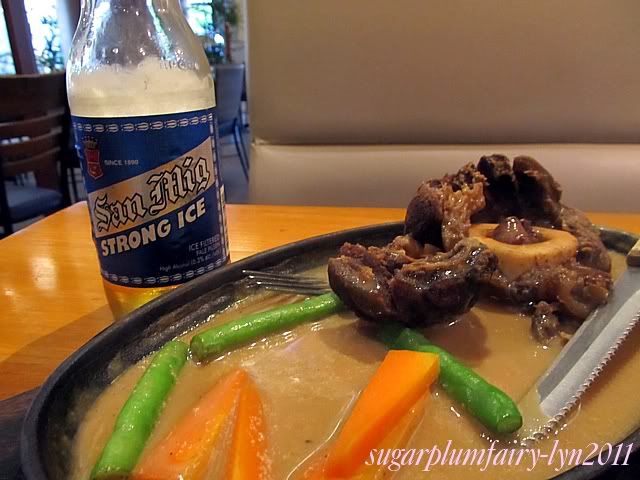 To balance things off (healthy-"unhealthy"), my friend chose the
Sizzling Bulalo Steak (198.00php).
We were both unsatisfied with this dish because the beef was so chewy and dry and no more flavor on the beef. The only consolation we got was with the sauce - it was seasoned well and quite delicious. However, the sauce couldn't save the whole dish and we did not finish it because our jaws were already tired from chewing the beef.
Despite the not so good dining experience, I think I would still eat here given the chance. They offer big food platters for groups, and maybe, we could try that next time.
Jesz