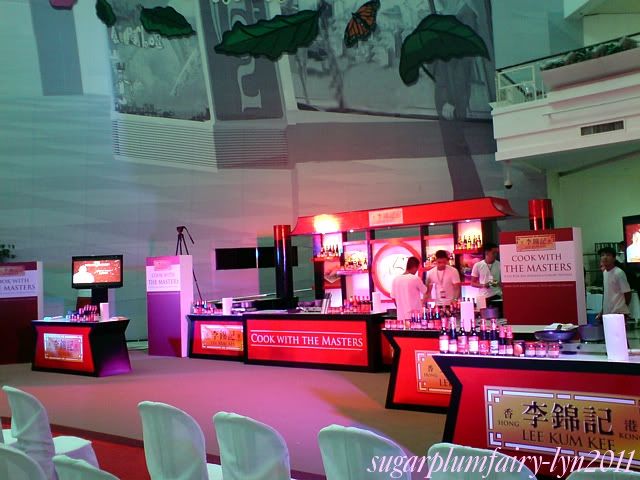 We all know that Lee Kum Kee is known as one of the manufactures of the best sauces. However, what most people don't know (me included - before, of course) is that it was in 1888 when they invented the oyster sauce, and in time, more and more sauces were added to their long list of quality products, which made cooking easier for us. Celebrating its 123
rd
anniversary of giving superior quality products to every home, they conducted four cooking demos around the metro featuring celebrity chefs - Chef Sau del Rosario, Chef Sandy Daza, Chef Eugene Raymundo, Chef Him Uy De Baron and Chef Ernest Gala.

Last October 9, 2011 Lee Kum Kee sets the biggest and one of a kind cooking demo called the
Cook with the Masters Grand Cooking Demo
featuring Lee Kum Kee's brand ambassador for Southeast Asia and true culinary expert, Chef Bruce Lim at Glorietta Activity Center. Many mall goers and attendees had fun at the activity area while waiting for the cooking show to start. They first had to read about Lee Kum Kee's rich history, then they had to proceed to the "tasting area" where they will experience the exquisite flavors of Lee Kum Kee sauces (others were combination of different sauces creating another new awesome taste) and finally, the had to drop by "Lee's Kitchen" to have a picture taken with the Lee Kum Kee products. Completing all steps not only gave them the chance to take home a souvenir picture, they were also given chance to take home some goodies. People also had the chance to shop for Lee Kum Kee products, and for every 300 pesos of LKK products, they can take home an eco-bag, which they can use (and re-use) whenever they shop.
Brigada (a percussion band) opened the program and host Ms. Issa Litton welcomed the guests and audience for the grand cooking demo.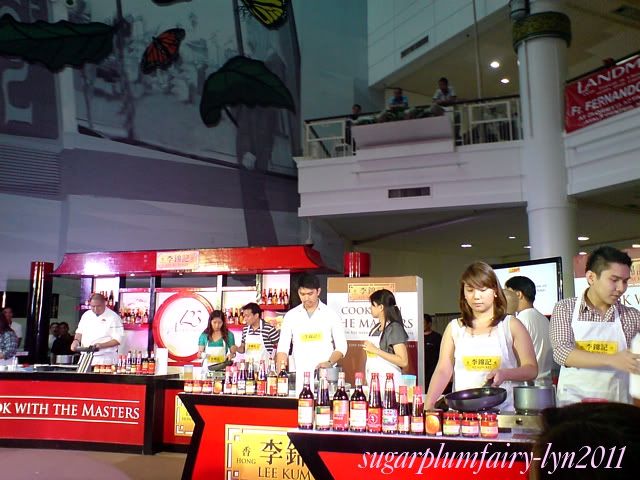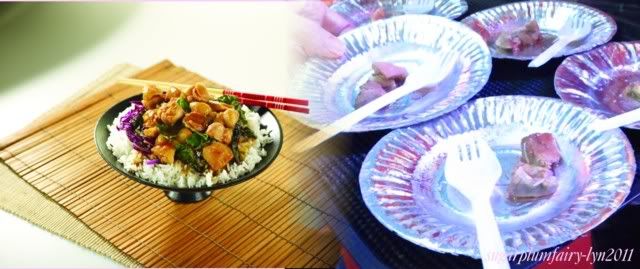 For the first round of cooking, some members of the audience (which they picked before the show started) cooked alongside Chef Bruce. They cooked two dishes -
3 Cups Chicken
and
Oyster Chicken
with Mushrooms. Both dishes were very easy to cook and are perfect for busy persons. Though both were easy to cook, both tasted really good.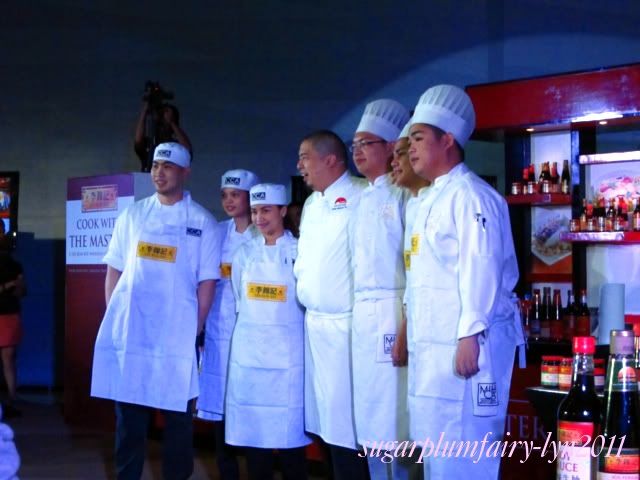 The second round were participated by the culinary students from CCA and MICAH. They cooked
Spicy Seaside Prawns, another easy dish to whip up. for this they used Lee Kum Kee Chili Garlic, Premium Oyster Sauce and Seasoned Soy Sauce for Seafood. It's a little bit sweet maybe because of the oyster sauce, but it had a wee bit hint of spice, which anyone can tolerate. Of course, if you plan to cook this, you will just have to adjust its level of spiciness.

The third and final round of cooking was participated by the celebrities namely Baron Geisler, Phoemela Barranda, Desiree del Valle, Enzo Pineda, Rocco Nocino, Steven Silva and Djanin Cruz.
They cooked Braised Pork Belly, which sounded a bit tedious and time-demanding, but the beauty of the dish was that it was another easy dish to prepare. Come to think of it, w
e all know that celebrities have busy schedule, but I guess them preparing this dish just testifies that anyone can cook an awesome dish despite their schedules. I do love this dish because it allows people to multi-task - cook and do other house chores. The combination of mustasa and pork blended well, I thought mustasa can only be used for fish sinigang, but thanks to this recipe I can allow myself to eat more mustasa.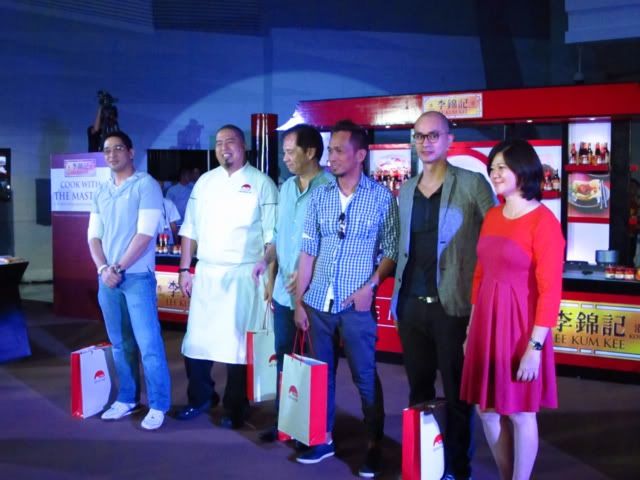 Aside from just listening and watching how they prepared the dishes, Ms. Issa Liton threw in some questions to the audience and they will win a Lee Kum Kee products if they answered correctly. Since this is the grand demo, they also introduced the other chefs who demoed from the past cooking shows.
All of us got to take home a mini booklet of all the recipes they demoed from past cooking shows until the grand showdown. All of the dishes were so easy to do and I think the family will get to try almost all of the dishes.

Jesz
* Beautifully plated pictures of the dishes were scanned from the recipe booklet we took home; all other pictures were taken by my ever dearest sister Jenn of
Tara, Let's Eat!